In-store Fitting at Golf Traders
One of the biggest problems faced when fitting indoors is not being able to view the ball flight. With Foresight Sports GC2 launch monitor technology and simulation software you will be able to see your ball flight as if you were on the course. Every ball flight is projected onto the screen allowing you to see improvements instantly. We can provide an unbelievable fitting experience giving you instant feedback through ball flight.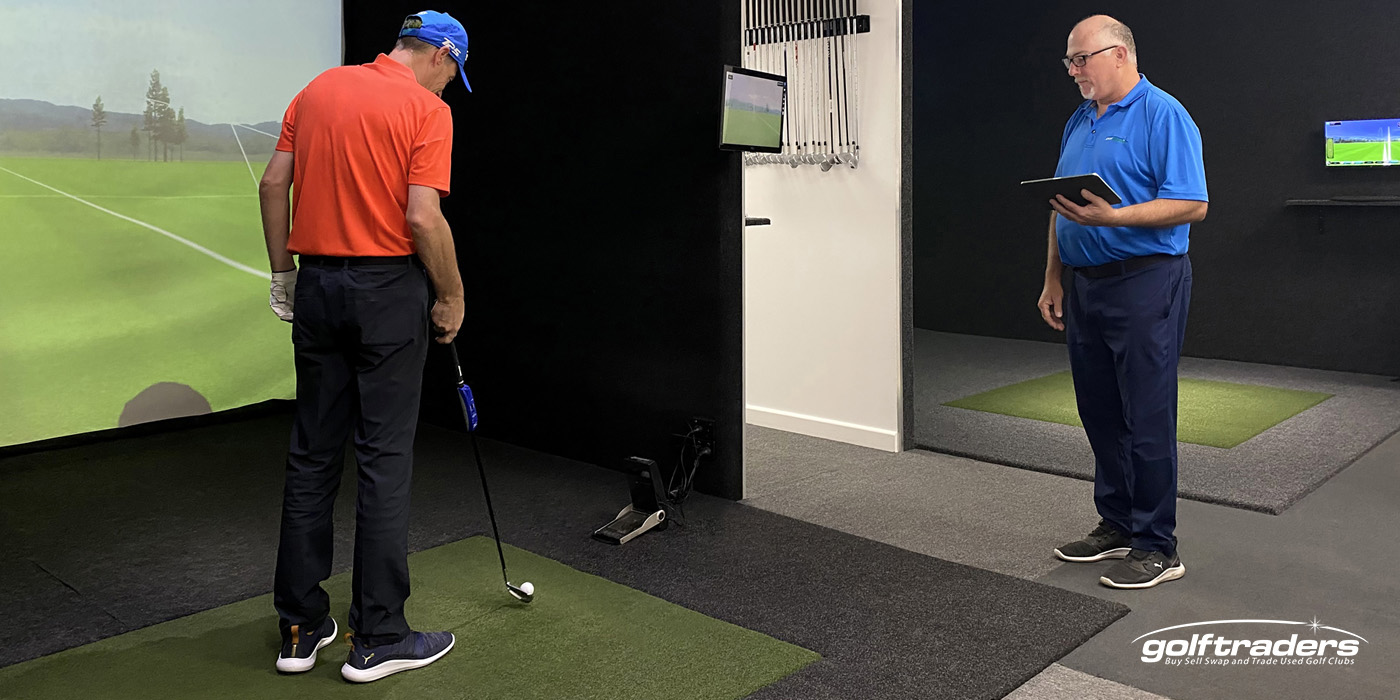 Our instore fitting specialists use tried and true methods as well as the latest technology to be sure you receive the most accurate fitting information. Our resident PGA Professionals will make sure our customers are being provided with the most suitable product based on their own personal specifications.
Smash Factor
Custom fitting golf clubs to suit your game is how you maximise distance through the correct combination of all the required elements. When you put everything together correctly there is one piece of data that is more important than everything else and that is your Smash Factor. Smash Factor is calculated by dividing the ball speed by the clubhead speed. For example, if you swing a driver with a clubhead speed of 100 mph and generate a ball speed of 150 mph, the Smash Factor is 1.50. So, the higher the Smash Factor, the more ball speed you are getting for a given clubhead speed.
When you combine the correct club, shaft, grip, ball and of course your swing, you will optimise club head speed, ball speed, spin rate, launch angle and spin rate, your Smash Factor will improve and you will gain distance.
Driver, Fairway & Hybrid Fitting
Have a picture in your mind as to which ball flight and shot shape you are trying to achieve. Custom fitting is critical if you want to match your particular attributes with the right equipment. Using a dynamic system of various heads and shafts combined with the laser technology within the GC2 device we can test and suggest which product will be best for you. If you are trying to eliminate certain bad shots, we can test other drivers that may be more suitable. The GC2 software will analyse each club providing data and averages on how each club is performing and from there we can determine the perfect driver, fairway or hybrid for you.
Iron Fitting
With the GC2 Launch Monitor and our wide selection of demo equipment we can test various brands of irons and shafts to find the ideal launch and spin to maximise flight and distance. Once you have chosen the best suited set including the required number of wedges we will complete the fine tuning process by determining the correct length and lie, fitting the proper sized grips, choosing the right ball as well as making sure the clubs are gapped precisely so that you will have total control over your shot making.

Specialist Mizuno Fitting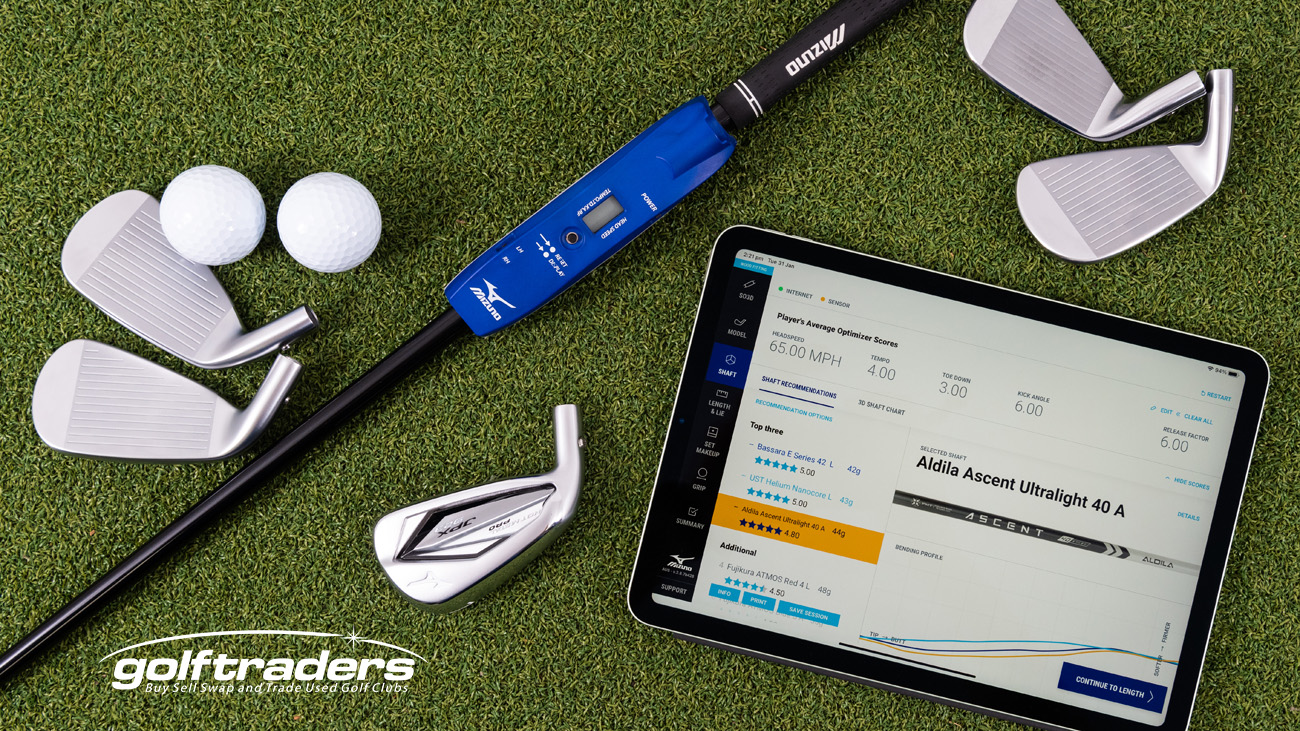 If it is Mizuno you want we can get all the required information in just a few swings using Mizuno's Patented Swing DNA and Shaft Optimizer systems. In just over ten minutes one of our experienced fitters will find you 3 of the best suited shafts. Combine that with your personal preferences for look, sound and feel then we can have a custom fit set ready for you and add 20-30 yards to your game.
We are here to help you improve your game so give us a call or book your fitting and let us help you play better.