Golf Traders is now Sydney's Mizuno Fitting Specialist!
This amazing Mizuno fitting system has been the industry's top fitting system since 2009 as the shaft itself measures all our data and gets you ready to be fitted for the perfect club.
Based in Stanmore, Sydney, Golf traders can help you find your unique iron specification. In just 10 minutes Mizuno's Swing DNA system can shortlist the best matched 3 irons shafts – from over 40 options. With another 20 minutes you can test the outcomes and identify the set make up best suited to your unique Mizuno Swing DNA. Just 5-7 days later your unique iron set can be ready for dispatch from our assembly line. Fitting can be done throughout the day or weekend at the store in Stanmore with golf professional David Fearns on hand to help you throughout the fitting.

---
To find your unique iron specification Book Now
You have to ask yourself why are some golfers not being fitted for the right irons?
---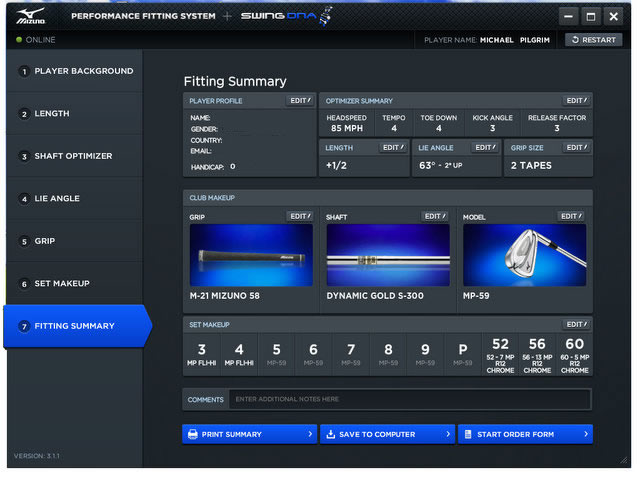 In testing, Mizuno asked six hardcore golfers who bought their irons straight off the shelf rather than getting testing done and they discovered that nearly all the golfers changed their tune quickly. Fitting is the answer! Mizuno's European Tour fitter Simon Keeling thought 15 minutes with each of our cynics might be enough to change their ways. "Nearly all regular golfers move the club in a consistent way – it's just a case of finding the equipment that gets the most from that movement. Amateurs tend to think they have a lot of different swings – but in my experience they just use a lot more of the clubface. The great thing about the Shaft Optimizer is that it only measures what happens to the shaft – so it works even if you're having a bad ball striking day."
---
Take three swings
The Mizuno Shaft Optimizer is a real shaft that can be attached to any of Mizuno's demo heads – when you hit a real golf ball. Within the Optimizer is a series of strain gauges that measures the sequence of forces your swing created by your swing. In just 3 swings the Mizuno Shaft Optimizer can measure everything we need to know – without checking or measuring the ball flight.
Measure critical factors
The Optimizer's screen displays 5 data points that create your Swing DNA. The readings are all taken from the shaft rather than the ball – so there's no pressure to make perfect contact. Your readings for a pure strike and a miss-hit will be the same. The loads your 'different' swings place on the shaft are incredibly consistent.
Recommend custom setup
From your Mizuno DNA – we can shortlist 3 suitable shafts for you to test (from over 50 possibilities). The system can't factor in your personal preferences for feel and sound – that's down to you. Though it's a much easier process to make a personal choice from 3 well matched options. From our experience the right shaft could find you 20-30 yards in wasted distance as well as improving your consistency.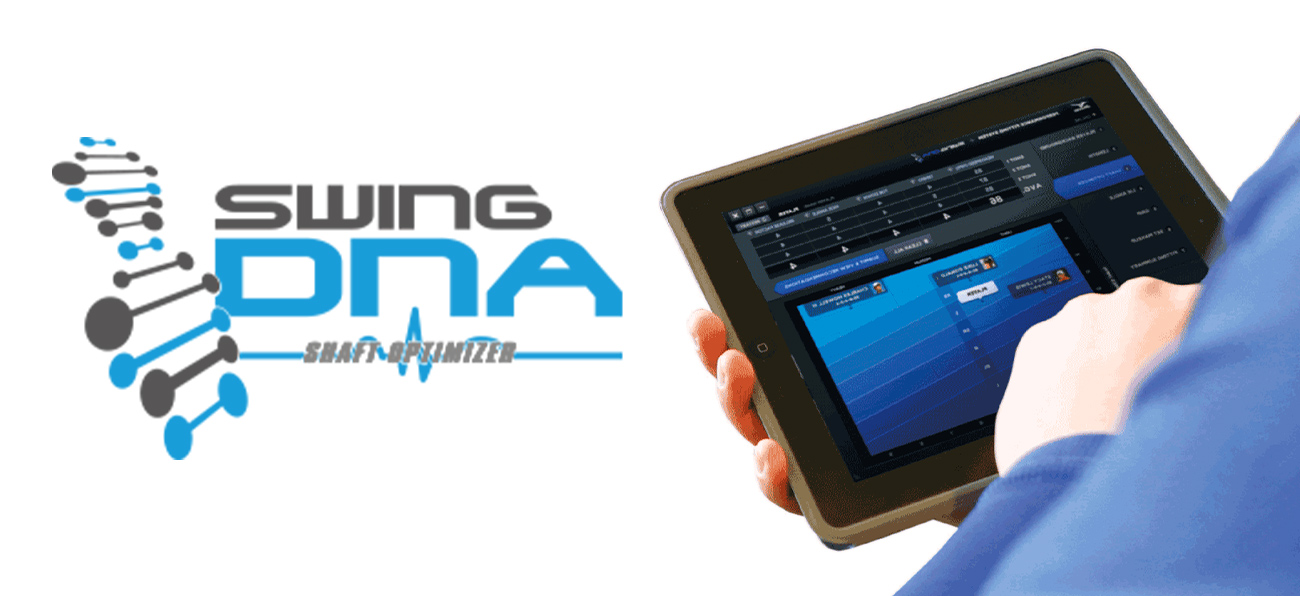 We are here to help you improve your game so give us a call or book your fitting and let us help you play better.